Astronaut Tim Peake completes London marathon on ISS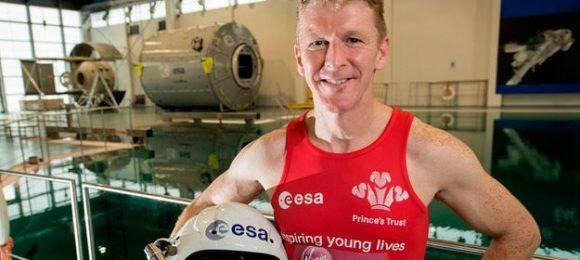 In December, the ESA announced that astronaut Tim Peake planned to run the London Marathon while aboard the International Space Station, doing so using a treadmill while a medical team monitored his health. As promised, Peake did just that and successfully completed the run from space, running all 42 kilometers aboard the ISS while everyone else pounded the ground on Earth.
Peake also initiated the marathon in a message shown in the video below. Thousands of people took off on Earth while Peake ran by himself on a treadmill in space, becoming the second person to complete a marathon from the ISS. The first person to hold that honor is NASA astronaut Sunita Williams.
.@astro_timpeake starts his #londonmarathon all the way from space!https://t.co/29UKkcAoeU

— BBC Get Inspired (@bbcgetinspired) April 24, 2016
Peake's lap times aren't official at this point, but ESA listed the numbers, saying he starts at 0900 and finished at 1235:21. A pair of ESA biomedical engineers monitored Peake's vitals while he ran to make sure nothing went awry — running while in space is a bit tricky — but all went as planned and he completed it no worse off than he started.
This wasn't Peake's first London Marathon, though — he completed one while on Earth back in 1999 with a time of 3:18:50, nearly the same time recorded for his space run (the ESA previously said he wasn't trying to beat his personal record, with health being more important).
SOURCE: ESA