Aston Martin Works 60 features recycled metals inside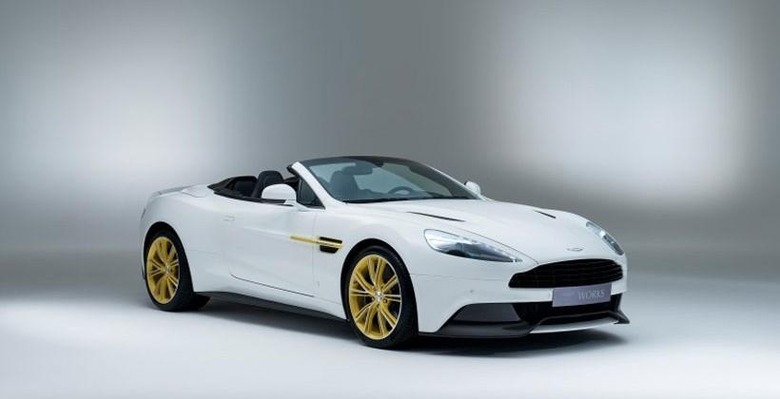 Say the name Aston Martin and chances are many of us think about James Bond and car chases. Aston Martin has been the vehicle of choice in many Bond movies for decades. Aston has announced a new limited edition model called the Works 60 and only six of the special rides we be built. To make each of the six more special, they feature metals recycled from the engine of a heritage Aston Martin model.
The Aston Martin Works is the facility in Newport Pagnell in Buckinghamshire that serves as the global heritage service and restoration facility. That facility is celebrating its 60th anniversary of operation and the new Works 60th Anniversary model are to celebrate that birthday.
Each of the six special cars will be bespoke vehicles built by Aston Martin and designed by its Q personalization arm. Each of these vehicles gets special center console dials that are made using recycled metal. The metal used in those knobs can be traced back to the piston of a rebuilt or reworked Aston Martin engine from a specific car built during one of the decades that the facility has been in operation.
The metal in the six cars comes from a DB 2/4 Mk II from the 1955-1965 era, DB5 in 1965-1975, V8 Coupe from 1975 to 1985, V8 Vantage X-pack from 1985-1995, and the V8 Vantage supercharged from 2005-2015. Each of the cars will use a Vanquish 585hp 6.0L V12 engine under the hood with an 8-speed automatic. Sill plates on each model will identify which era the metal in the special console rings comes from. Pricing is unannounced for the six special edition cars.
SOURCE: GizMag