Aston Martin unveils Hybrid Hydrogen Rapide S race car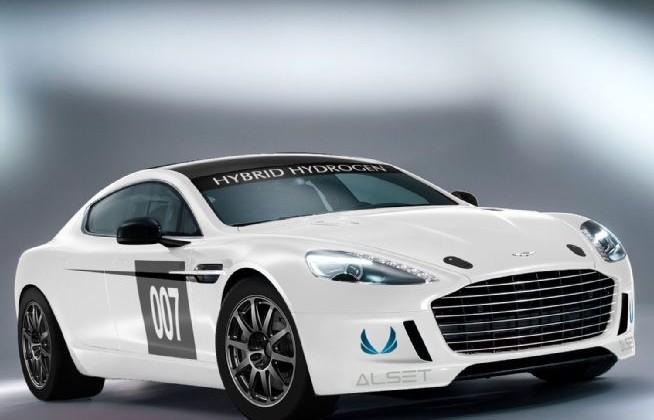 Aston Martin is looking to break some records next month, as the company has unveiled the Hybrid Hydrogen Rapide S race car, which is based off the production 4-door Rapide S. The race car will make its debut at the 41st annual ADAC Zurich 24 Hours of Nürburgring race next month, where it will become the first hydrogen-powered car to compete in an international event, as well as the first zero CO2 emissions car to complete a race pace lap at the Nürburgring 24-hour race.
The car features a twin-turbo 6.0-liter V12 engine that's capable of running on hydrogen, gasoline, or a combination of the two. This is the same engine in the production Rapide S that will hit show floors in the next few weeks (without the hydrogen hybrid feature). Aston Martin is hoping that the race car will be able to run a full lap on zero emissions with only water emitted from the exhaust.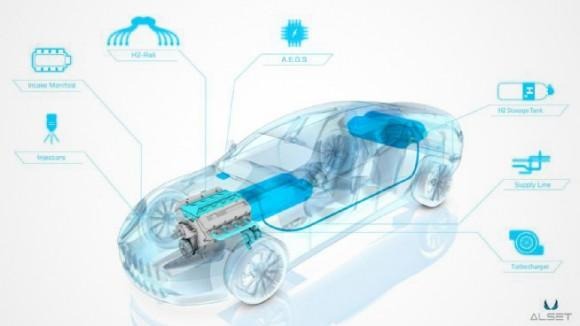 The Hybrid Hydrogen Rapide S uses a hydrogen fuel rail, storage tanks, and a proprietary engine management system to make things work, and the four hydrogen holding tanks are made from high-strength carbon fiber, which allow the tanks to hold a total of 7.7 pounds of hydrogen at over 5,000 psi. Two of the tanks are located next to the driver and the other two are in the trunk of the car.
As for the car's speed, the Hybrid Hydrogen Rapide S can reach 190 mph and accelerate from zero to 60 mph in just under five seconds, which is fairly impressive, especially since it won't be burning as much gasoline as the other cars in the field. Of course, the car that burns the least fuel isn't the one that wins the race, but it's always great when cars don't have to use as much fuel.
[via European Car]