Aston Martin shows off official driving footage of Rapide S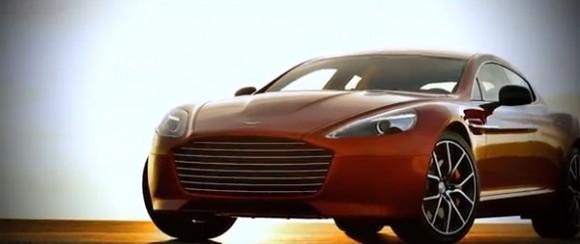 Aston Martin has offered up the new video of its Rapide S that will make its official debut at the 2013 Geneva Motor Show. The official video offers the first driving footage of the new Aston Martin, hailed as the world's most beautiful four-door sports car. The car is certainly very attractive and looks like something James Bond would drive if he had a family.
The car has what Aston calls an assertive new look. The assertive new look is very reminiscent of the old Aston Martin look. Despite having four-doors and being a large vehicle, Aston says that it is every inch a sports car with weight distribution of 48:52 front/rear. The car weighs 1990 kg and Aston lowered the engine by 20 mm to increase performance.
The car uses a 6.0-liter V12 producing 558 PS, 17% more power than the previous model. The engine also produces 620nm of torque. The engine will get the large vehicle from 0 to 62 mph in 4.9 seconds. The vehicle certainly looks good on the outside, and the style and impressive materials are carried over to the inside of the vehicle as well.
Check out the video below to see the car driving on some curvy roads. It certainly looks good, I particularly like the hidden door handles will almost make it look like a long coupe when it drives by. It sounds very good as well. Official pricing for the car is unclear, but you can rest assured it will be far from an affordable car. The vehicle will make its official debut in Geneva with all the details we want to know.
[via Aston Martin]