Aston Martin Rapide S first hydrogen car to race around Nürburgring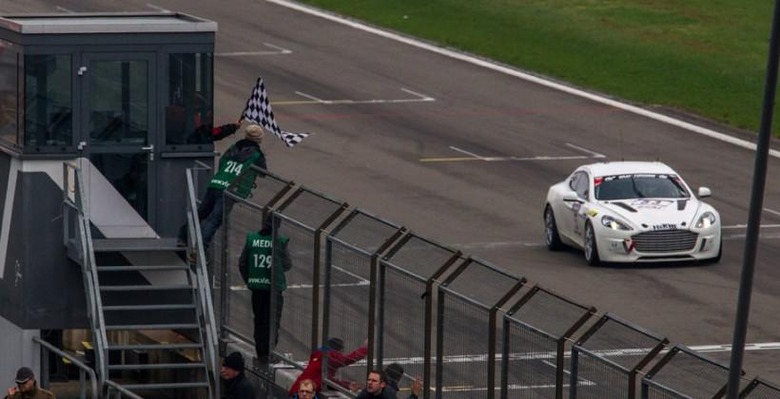 Last month we discussed Aston Martin's newest project, a hydrogen-equipped hybrid version of its Rapide S sports car. It's going to make its official racing debut later this month during the ADAC Zurich 24 Hours of Nürburgring, but the car already ended up making history as being the first-ever hydrogen-powered car to take a lap around the historic track.
The car raced around the roughly 15-mile Nordschleife circuit in Germany for about four hours, but the company didn't reveal lap times unfortunately. However, we're guessing the car is able to go pretty fast, especially if Aston Martin is confident enough to enter it into the 24-hour race later this month.
The car is powered by a prototype twin-turbo 6.0-liter V12 engine that's capable of running on hydrogen, gasoline, or a combination of the two, allowing it to go the extra distance on zero emissions. This is the same engine that will be in the production Rapide S that will hit show floors in the next few weeks, but without the hydrogen hybrid feature of course.
While the test laps are impressive, the real test for the hydrogen-powered car will be racing a non-stop 24 hours come May 19-20. Nobody's really sure how the car will hold up for a straight 24 hours, but if the hydrogen portion of the car does end up failing at some point, at least there's the gasoline portion that will keep on chugging along.