Aston Martin eyes 800hp all-electric Rapide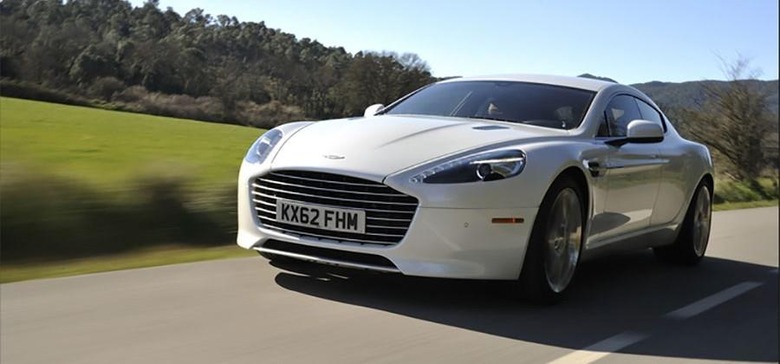 Aston Martin is looking at bringing a new model to the market in the next two years. The new car will be an all-electric version of the Rapide and word is that the car will offer 800hp. Aston is more known for its DB series of coupes, the Rapide is the companies four door car designed with an eye towards performance and good looks.
The tip about the electric Rapide came from Aston Martin CEO Andy Palmer during the Pebble Beach Concours d'Elegance. The electric Rapide isn't the only EV that Aston is considering; Palmer also noted that an electric version of the DBX crossover was being considered for production by the end of the decade.
Palmer didn't offer confirmation of anything about the electric Rapide, but he did say that he expects the car to be AWD and pack around 800hp. He also noted that he sees a range of 200 miles for the car.
The electric Rapide would be well suited to put a car like the Tesla Model S P90D in its place. Whereas that Tesla starts at $142,000, Palmer thinks the Aston EV would be in the $200,000 to $250,000 range. Palmer says that production would likely be in the hundreds annually. The CEO offered lots of details about what he would expect, but stopped short of saying any of the specs he wants are official.
SOURCE: Autonews