Aston Martin DBS Superleggera Concorde Special Edition is limited to 10 units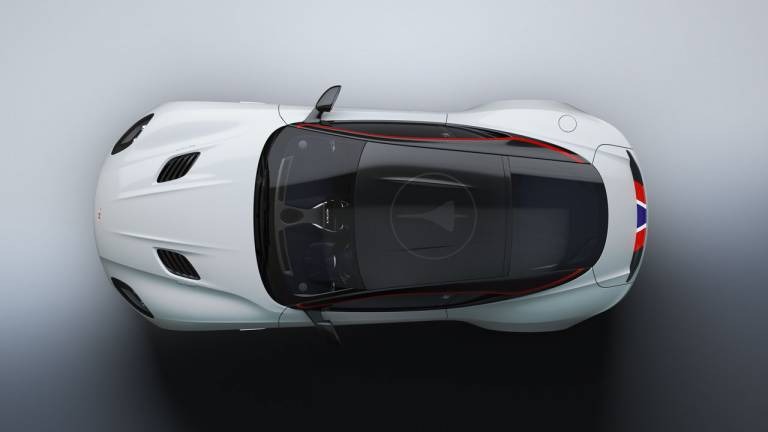 Aston Martin has announced a special edition of the cool DBS Superleggera. The special edition is called the DBS Superleggera Concorde Special Edition, and it is a Bespoke Q by Aston Martin built car. The ride is meant to celebrate 50 years since the first flight of the supersonic Concorde airliner.
The Concorde Special Edition was created in association with British Airways and was commissioned by Aston Martin Bristol. Only ten examples of the car will be made. The car celebrates not only the 50th anniversary of the Concorde's first flight but also the centenary of British Airways.
Aston says that it's fitting that Aston Martin Bristol commissioned the car as it is about the length of a runway from Aerospace Bristol, home to the last Concorde to fly. The car wears a livery inspired by the red, white, and blue colors of British Airwars. It has lots of touches to fit with the Concorde theme.
The custom touches include bespoke side strakes milled from solid aluminum. The black-tinted carbon fiber roof has a Concorde silhouette. The cars all feature inspection plates signed by Aston Martin Lagonda President and Group CEO Andy Palmer and British Airways Chairman Álex Cruz.
Inside the car are the Concorde logo on the front seat facings, a Mach Meter graphic embordered on the driver's side sun visor, and a headliner with sonic boom graphic. Power is from the DBS Superleggera 5.2L twin-turbo V12 making 725 PS and 900 Nm of torque. The car can reach 62 mph in 3.4 seconds and a top speed of 211 mph. Aston notes that the car can reach 100 mph in 6.4 seconds. Part of the proceeds for each sale is being donated to the Air League Trust that teaches underprivileged children to fly.