Aston Martin DBS 59 Celebrates The Brand's Racing History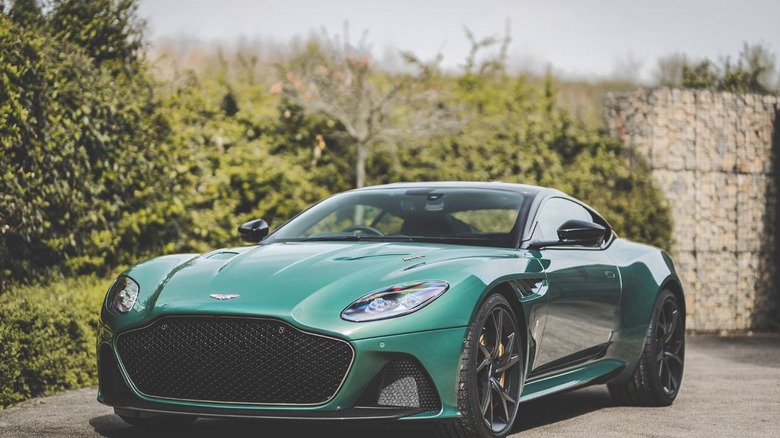 Aston Martin has been involved in motor racing going back many decades. Its latest ride is a very limited edition and the special car that is meant to celebrate the brand's iconic win at Le Mans in 1959. The special car is the DBS 59, and it is a Q by Aston Martin ride commissioned by Aston Martin Cambridge.
Only 24 DBS 59 cars are being made, and they are all based on the DBS Superleggera. The cars are meant to honor the Aston Martin DBR1 1-2 finish at the 24 Hours of Le Mans in 1959. Each of the 24 special cars represents one hour of the race that led Aston to victory lane. The historic race saw the Aston in question piloted by two drivers each with Roy Salvadori and Caroll Shelby taking the win ahead of the sister car driven by Maurice Trintignant and Paul Frére.
There are multiple styling cues to the DBS 59 that honor that race including the color on the cars – Aston Martin Racing Green for the body and the roof of the cars is glossy carbon fiber. The cars have bronze details including bronze badges, a bespoke front grille, brake calipers, and 21-inch wheels. The bronze bits on the DBS 59 are meant to tie back to the bronze switches on the racing cars from 1959.
Aston analyzed the seat material used on the DBR1 and used the same weave on the seatbacks and door inserts of the DBS 59. The shift paddles behind the steering wheel are bronze, and there are 59 Edition logos on seat backs. The interior of the cars is trimmed in obsidian black and chestnut tan leather.
Power for the DBS 59 comes from an Aston Martin 5.2L V12 engine that can push the Superleggera to 211 mph on the top end. There is no indication of pricing on these limited edition cars or if any are still available.