Aston Martin celebrates the 50th Anniversary of classic James Bond flick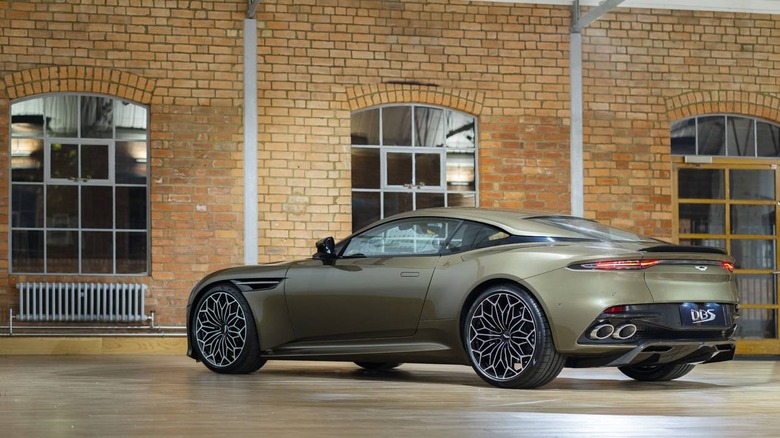 Aston Martin and James Bond go hand in hand. Astons are the preferred car of the suave British spy going back for many decades. To celebrate the Bond film "On Her Majesty's Secret Service" Aston Martin has announced a very limited edition car. The car is the "On Her Majesty's Secret Service" DBS Superleggera special edition.
Only 50 of the cars will be produced to celebrate the 50 years since the film debuted. All 50 of the cars will be painted in olive green inspired by the 1969 Aston Martin DBS used in the movie. The special edition cars are based on the standard Aston Martin DBS Superleggera.
That means power from a 5.2-liter twin-turbo V12 engine making 725 ps and 900Nm of torque. The cars also have a carbon fiber splitter, aero blade, and diamond turned and forged wheels. The front grille is bespoke with six horizontal vanes to replicate the feature on the car used in the film.
Inside the car is trimmed in pure black leather with grey Alcantara accents. The cockpit is accented in red and was inspired by the red-trimmed glovebox in the original car. Buyers of the car can select a bespoke designed drink case that fits into the boot space.
The case has space inside for two bottles of champagne and four champagne flutes. Each of the 50 On Her Majesty's Secret Service DBS Superleggera special edition cars will sell for £300,007.00 with deliveries starting in Q4 2019. This is the third James Bond-inspired car Aston has produced. Performance should be the same as all other DBS Superleggera cars.