Assassin's Creed to hit iPhone and iPad this holiday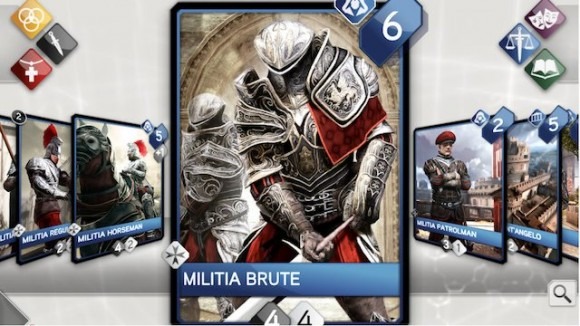 Ubisoft has announced that it will be bringing its popular Assassin's Creed game to the iPhone and iPad. But, it's not quite what you'd expect. The iOS reincarnation, called Assassin's Creed Recollection, will be in the form of a real-time strategy board game instead of the open world format we're used to seeing on the PlayStation 3 and Xbox 360.
The game is being described as a board game that features "political battle" style gameplay with key characters and locations from the the Assassin's Creed franchise. The characters will include those from Assassin's Creed 2 and Assassin's Creed: Brotherhood, but not the characters from this year's Revelations title. It will also support multiplayer gameplay.
The Assassin's Creed Recollection board game is said to pack an 8 to 10 hour campaign, quite lengthy for an iOS game, along with the short film Assassin's Creed Embers. Ubisoft revealed little else about the game besides that it's scheduled to arrive sometime in November. Although the format change seems a bit odd, it is being developed by Ubisoft and could be a nice addition for iOS gamers this holiday season.
[via Cult of Mac]