Assassin's Creed IV: Black Flag Reportedly Launching October 29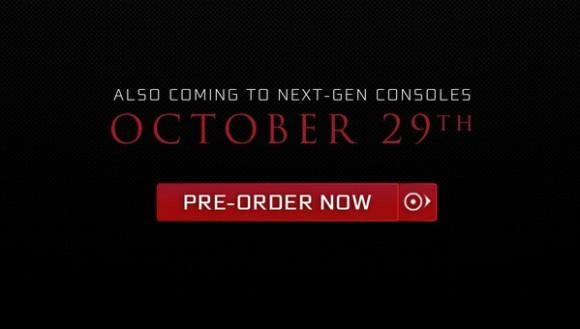 Just yesterday Ubisoft officially announced the next installment in the Assassin's Creed series, but details were quite scarce; we merely got a look at the box art and that was it. However, a screen capture of a landing page on Ubisoft's website (which has since been taken down), says that Assassin's Creed IV: Black Flag will be launching on October 29 on "next-gen consoles."
The game has already been confirmed for the PS3, Xbox 360, PC and Wii U, so we should now see it arrive for the PlayStation 4 and the rumored Xbox 720. Of course, this isn't too surprising, as the release date for the game will hit around the same time that the next-gen consoles should launch. However, the screen capture suggest that the game will be releasing on October 29 for next-gen consoles, suggesting that the PS4 and Xbox 720 will be out by then.
The landing page where the release date was leaked is now replaced by a countdown for the Assassin's Creed IV: Black Flag "world premiere trailer," which is set to launch in four days and 12 hours from the time of this writing. At that point, we should know more details about the upcoming installment.
The leaked screenshot also means that pre-orders will be available for the game, and those who pre-order the title will receive a collectible Todd McFarlane poster, a cartoonist who used to draw Spider-Man comics for Marvel. Since the release date was pulled and replaced with the trailer, it seems like Ubisoft will announce the release date for the game early next week when the trailer launches. Stay tuned!
[via Gaming Everything]