Assassin's Creed IV: Black Flag confirmed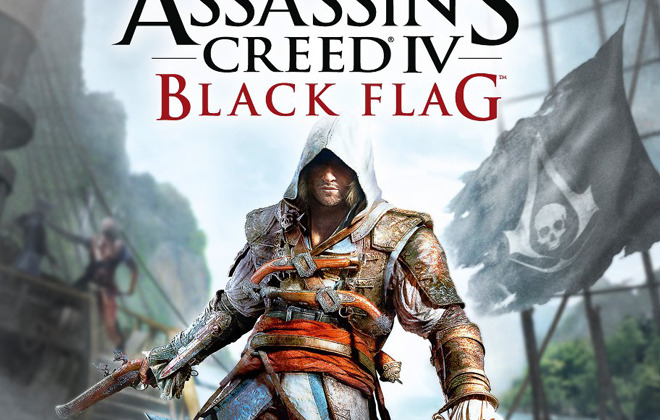 This technically isn't the first time that the fourth installment in the Assassin's Creed series has been announced — Ubisoft confirmed earlier this month that the game would be coming to gamers at some point. However, Ubisoft today announced the title of the new game, Assassin's Creed IV: Black Flag, as well as revealed the box art that will be plastered on PC, PS3, Xbox 360 and Wii U versions of the game.
There's no clear details past the the name of the game and the box art, but we can clearly tell that the game will be pirate-themed. However, we already know that the game will feature a new protagonist and will be set in a new time period from past installments. According to the embargo lift date, more information about the game will be revealed on Monday.
However, on the Assassin's Creed III Facebook page, where the box art was posted, we're at least given the name of the new protagonist, along with "possible scenarios" and locations. Our new hero for the game is Edward Kenway of Britain, and as for locations of the game, "Jamaica, Bahamas, Cuba, Mexico, and maybe any England city with seaport" are possible.
However, take all that with a grain of salt since that Facebook page isn't the official fan page from Ubisoft. As for a release date of Assassin's Creed IV: Black Flag, that's still not known either, but Ubisoft has said that we should expect sometime during Ubisoft's fiscal year 2014, which could be anytime between April 1, 2013 and March 31, 2014.