Assassin's Creed has some bad news for 2019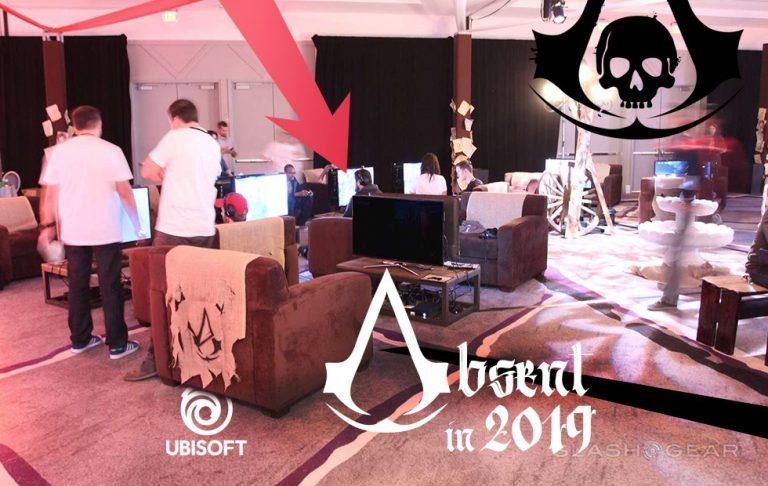 Though yearly franchises may not be as popular as they once were in the video game industry, there are still a few big names that are going strong. Assassin's Creed has historically been one of these franchises, with a mainline game releasing nearly every year since the the first title debuted in 2007. As it turns out, that's going to change in 2019.
Speaking to GameSpot at Gamescom, Ubisoft CEO Yves Guillemot said that there won't be a mainline Assassin's Creed game released in 2019. This year, of course, we have Assassin's Creed Odyssey on the way, which was preceded by 2017's Assassin's Creed Origins. Both games, Guillemot explained, were developed alongside each other, but now that they're both done, it leaves something of a gap in Ubisoft's release schedule.
"On Assassin's, we had a game and we have one this year, but we are not going to have a full-fledged Assassin's next year," Guillemot said. "It's just because the team were working separately, so we have two games now, one year after the other. But next year you're not going to have a fully fledged one."
This isn't the first time the Asssassin's Creed franchise has taken a year off, but those breaks are pretty rare when looking at the franchise as a whole. The last time we didn't get a mainline game was in 2016, which separated Assassin's Creed Syndicate from last year's Origins. Before that, the only time we skipped a mainline release was in 2008, following the launch of the original Assassin's Creed.
Of course, the fact that there's no main series release scheduled for 2019 doesn't mean that we won't see any Assassin's Creed at all. Indeed, Ubisoft still released two spin-offs under the Chronicles title in 2016, and it's possible that we'll see something similar next year. Even if we don't, Guillemot said that his company will continue to support Assassin's Creed Odyssey with new content throughout 2019, so we'll definitely see some activity from the Assassin's Creed series next year.