Assassin's Creed: Ezio Collection arrives for PS4, Xbox One in November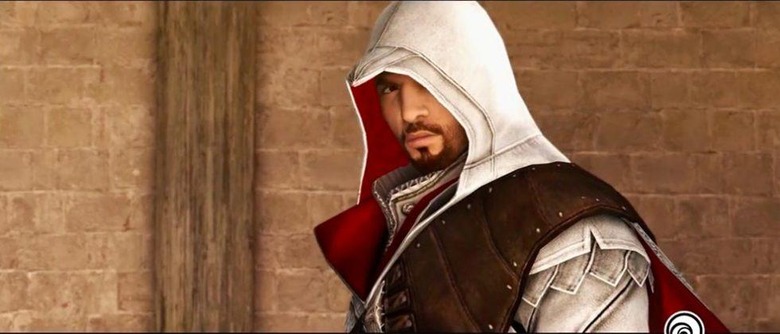 Ubisoft has announced that Assassin's Creed The Ezio Collection will be available for the Xbox One and PlayStation 4 starting this upcoming November. According to the company, more than 100 million copies of Assassin's Creed games have been sold thus far, marking a big milestone for the franchise ahead of November's "The Ezio Collection" launch. The Ezio Collection will include Assassin's Creed II, Assassin's Creed Brotherhood, and Assassin's Creed Revelations, among other things.
Ubisoft announced the new collection on Tuesday, saying that the introduction of Ezio Auditore da Firenze proved a pivotal turning point for the franchise that helped solidifying it into the top product it is. "Not only is Assassin's Creed II one of the series' most beloved games," the company explained on its blog, "but it spawned a trilogy that told Ezio's life story and, for many, remains the definitive Assassin's Creed experience."
Thusly enters The Ezio Collection, which in addition to the aforementioned games includes the single-player expansions for all three. The "hide-and-hunt multiplayer" won't be included, though, with Ubisoft saying this collection is focused entirely on the single-player gaming experience. The collection will also feature "enhanced graphics."
Finally, The Ezio Collection includes "Assassin's Creed Embers" and "Assassin's Creed Lineage" short films that bring both a backstory and epilogue. Assuming you have either of the current-gen consoles, you'll be able to get the collection starting on November 15.
SOURCE: Ubi Blog