Assassin's Creed debut movie trailer features secrecy and fighting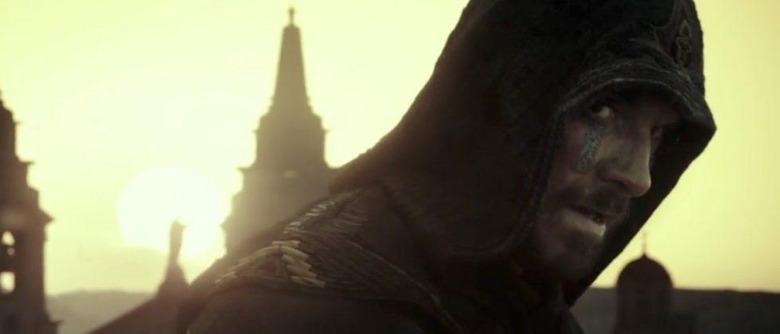 Movies adapted from video games have yet to earn a decent reputation, but the latest franchise to try is Ubisoft's Assassin's Creed. The movie of the same name will be hitting theaters this fall on December 21st, at least giving Assassin's fans something as the game series takes a year off to focus on development. The first real trailer for the movie has just been released, revealing that star Michael Fassbender will be taking on the role of an assassin in a story that will be familiar to those who've played any of the games.
From what the trailer shows, the Assassin's Creed movie seems to be heavily inspired by the first game, with Fassbender's character Callum Lynch kidnapped and subjected to experiments by the mysterious Abstergo corporation. We then see Marion Cotillard's character explain that they're after the secrets of his ancestor, and that Lynch will be reliving his life during the Spanish Inquisition thanks to genetic memories.
Get a real crossbow with your Assassin's Creed movie ticket
Ok, so that first part of the trailer may not make the story crystal-clear, but it's the important stuff that follows. Lynch gets outfitted with wristblades, and we're treated to some amazing shots that are ripped right from the series' gameplay, including seeing the ancient cityscape from above, our hero making a free-falling swan dive off a building, and lots of swordplay. We also see a little bit of fellow assassin Maria, being played by actress Ariane Labed.
It's not saying much that the Assassin's Creed movie at least looks better than the last few games in the series, but we're still talking about a game-to-movie adaptation here. At least it couldn't possibly be worse than Ubisoft's last attempt to translate a game to the big screen, 2010's Prince of Persia: The Sands of Time, right?
SOURCE YouTube