Assassin's Creed 3 Teases With New Video, Artwork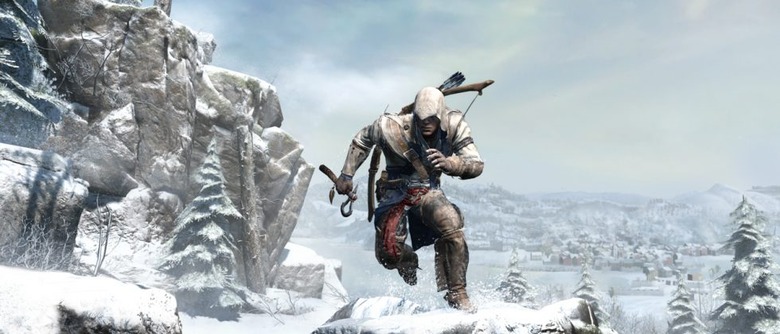 The first official trailer for the highly anticipated Assassin's Creed 3 was released earlier this month and now publisher Ubisoft is teasing fans with a new weaponry video along with concept art and plenty of gorgeous screenshots from the game. This latest edition to the popular franchise is set to launch on October 30 for the Xbox 360, PS3, and the PC. A version for the Wii U will also be on its way.
We already know that our protagonist is a half-English, half-Native American named Ratohnhaké:ton, who goes by Connor for short. The story takes place during the American Revolution with the complex Mediterranean architecture and cityscapes of previous Assassin's Creed editions replaced by colonial settings and plenty of wilderness.
Some real history will be weaved into the game and there won't be any clear sides. Colonists won't necessarily be the good guys nor will the British be the bad guys, as the ongoing battle is still one between the Assassins and Templars with their alliances changing based on their needs as the political tides shift.
[via PlayStation Lifestyle]