Assassin's Creed 3 official trailer released, Wii U version coming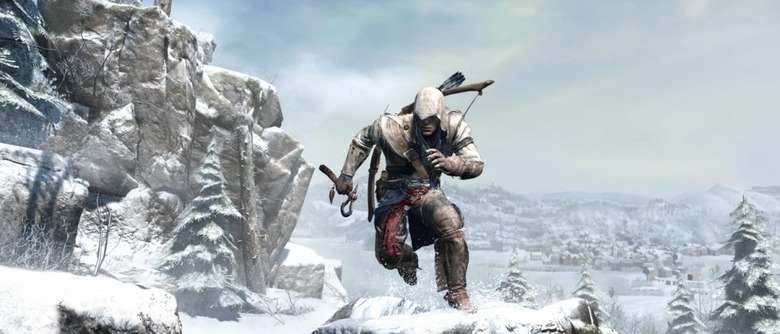 Ubisoft finally released the official launch trailer for Assassin's Creed 3 along with the first details on this new game, following numerous leaks last week. This third installment in the popular franchise continues the long-standing feud between the Assassins and Templars, but is set against the backdrop of the American Revolution.
Our new hero is an assassin of Native American and English heritage by the name of Ratohnhaké:ton. Luckily, he also goes by the more easily pronounceable name of Connor. And although the new colonial setting offers more forests than scalable structures as we've seen in the Mediterranean cities of previous games, there's still plenty of sneaking around in the woods along with more offensive combat.
The game will be launching worldwide on October 31 and will be heading to the PlayStation 3, Xbox 360, and PC. Ubisoft revealed today that the game will also be heading to the Wii U, although details on how the game would integrate with the Wii U's unique gameplay have not been detailed yet. Gamers that pre-order through GameStop, Best Buy, or Amazon, will receive a Limited Edition collectible case with artwork by award-winning comic book artist Alex Ross.
Check out the official trailer and newly released artwork below.
[via PlayStation Lifestyle]