Asphalt 8: Airborne official launch date revealed following delay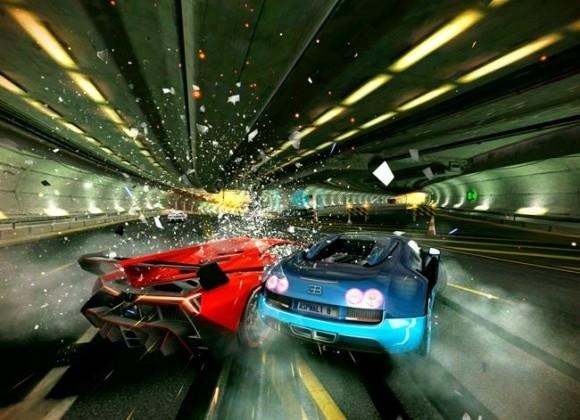 On June 11, Gameloft's Asphalt 8: Airborne game for mobile devices became official, with the developer releasing a slew of details about what fans can expect. It was revealed during the Nexus 7 press event that the game would be launched on August 8, but when that day came and went sans availability, Gameloft retracted that, saying it was delayed and that the early August date hadn't been official.
Fast forward a week, and now the developer has sent out a tweet with the official launch date, which is set for August 22. The company is currently holding a contest that will allow a winner to score a pre-launch download code, which is detailed over on the Gameloft blog. Until then, users can see what they're in for from the trailer below.
According to the company's Twitter page, the winner of the contest will be announced on Monday, August 19. The game will be launched for both Android and iOS users on the 22nd, and will be priced at $0.99. With the game will come new maps, as well as a new physics engine and weather-effects to make driving a tad more challenging.
There will 8 new maps in total, including a "bonus revamped Monaco track" that is featured in Asphalt 7. The locations of the new maps will be London, Tokyo, Nevada, and Iceland. As far as the new weather conditions go, some of the maps will contain rain-soaked roads, others with ice and dust. The particulars of whether users will be able to choose these for different maps is unknown.
And finally, there's the new physics engine, which is said to make you "feel like you're really in control when you slide behind the wheel." Players will now be able to destroy objects, perform stunts, and jump off ramps. There will be both synchronous and asynchronous multiplayer modes.
SOURCE: Droid Gamers