Asphalt 8: Airborne official: new maps, physics and weather effects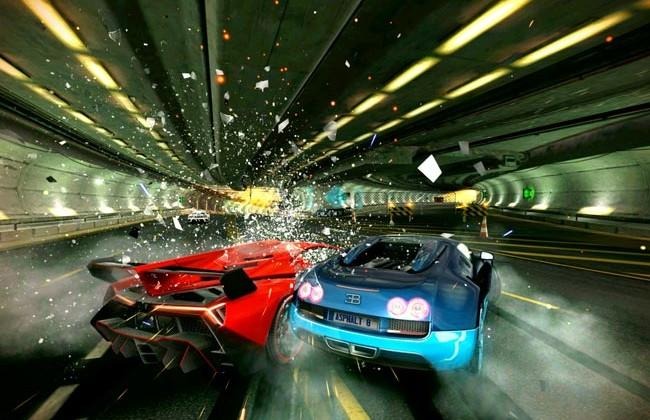 We've been waiting for a new Asphalt game to hit Android for a while now. Not to say that we were getting sick of Asphalt 7, but we sort of knew that Gameloft would eventually succumb to making yet another installment to the Asphalt racing series. As expected, Asphalt 8: Airborne includes new maps, a new physics engine, and all-new weather effects to challenge your driving expertise.
As opposed to past Asphalt titles, Asphalt 8 will launch with a $0.99 price tag, making it the cheapest Asphalt yet during a launch. This essentially gets you more bang for your buck, as the new racing title includes eight all-new maps, including "a bonus revamped Monaco track" from Asphalt 7 that was popular amongst Android gamers.
Gameloft didn't detail any maps yet, but locations that they announced were Nevada, London, Tokyo, and Iceland, some of which will be rain-soaked, iced-over, and dusted on. We're not sure if you'll be able to add different weather elements to any track you want, or if certain tracks will only have certain weather effects. Either way, gamers should be prepared to take on Mother Nature.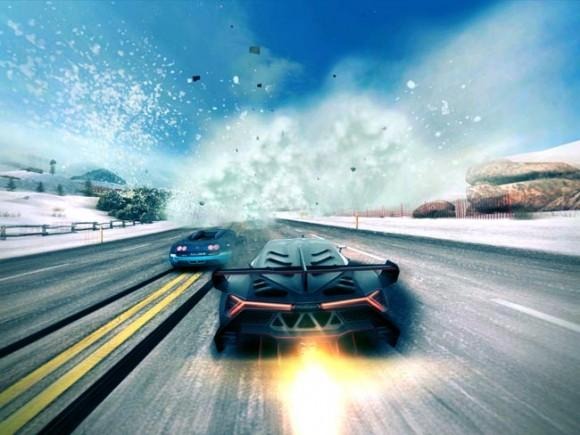 As for the new physics engine, Gameloft says that "you'll feel like you're really in control when you slide behind the wheel." You'll be able to "pull death-defying stunts, destroy objects in your path, and catch major air off ramps all thanks to the new physics system." We're not sure how exactly the physics engine fits in with these different stunts, but we can't say we're disappointed.
Asphalt 8 will also feature both synchronous and asynchronous multiplayer. Asynchronous multiplayer has been a big hit lately, showing up on other games such as Real Racing 3 and GRID 2. This allows you to compete against your friends at different times, preventing from you both having to find time to meet up in real-time.
Takedown mode is returning in Asphalt 8, and there will also be two new multiplayer modes: Gate Drift and Infected. Gate Drift sounds exactly like what it is. Players must drift their way through multiple gates and earn points for when they successfully drift through a gate. With Infected, Gameloft describes it as a game of tag. One player starts as an "infected" player and must hit another car to give the infection to another player. If you don't give the infection to someone else within 20 seconds, it's game over for you.
SOURCE: Gameloft