Asphalt 7: Heat races its way to Windows Phone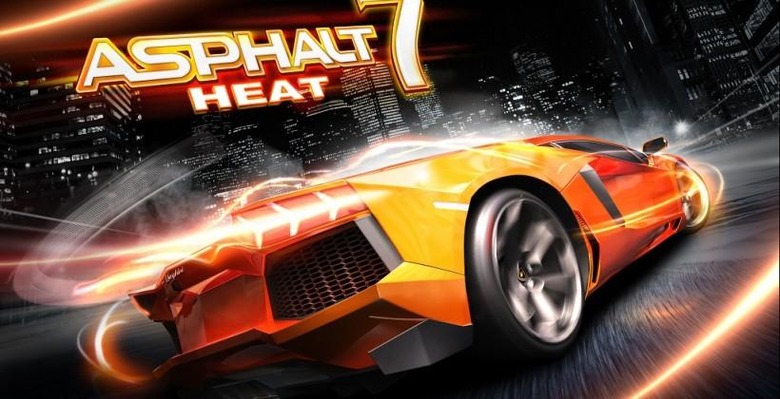 Windows Phone devices may not have caught up to the popularity of iOS and Android just yet, but developers aren't ignoring the platform by any means. Case in point: Gameloft just released its newest racing game, Asphalt 7: Heat, into the Windows Phone Store, where Windows Phone 8 users can play the game on their Microsoft-driven device.
Gameloft says that Asphalt 7: Heat is the first of 12 games that the developer will be bringing over to the Windows Phone platform, and it's the "first real-time multiplayer experience optimized to take advantage of the Xbox ecosystem and services." Windows Phone gamers will be able to grab the game for just $0.99.
With the game's multiplayer, gamers can take on up to five Xbox friends and even attempt to get their names on the Xbox Leaderboards, and make their way through unique Xbox Achievements. Currently, Asphalt 7: Heat is available for the Nokia Lumia 920, 820, 928, 822, HTC 8C, and Samsung Ativ Odisey. In the coming weeks, the game will be made available for the Nokia Lumia 620, 720, 520, HTC 8S and Huawei Ascend W1.
Gameloft also took the time today to detail the games that they will be bringing to Windows Phone in the near future, Asphalt 7: Heat already being one of them. The other 11 consisting of The Amazing Spider-Man, NOVA 3, The Dark Knight Rises, Order & Chaos Online, Kingdoms and Lords, UNO & Friends, Ice Age Village, Real Football 2013, Six Guns, Shark Dash, and Modern Combat 4: Zero Hour.