Asphalt 5 gets Nokia N8 video demo; official N8 accessories due June 5th?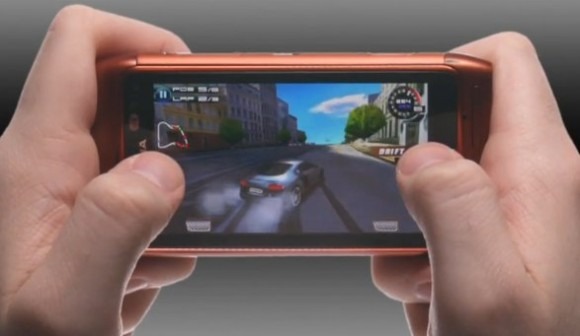 We've already seen a little of the Nokia N8's gaming potential, with demos of Sims 3, Need For Speed and Monopoly from EA Games, but now Gameloft have thrown their hat into the ring too.  They've released a demo video – which you can see after the cut – of Asphalt 5 running on the N8, and it looks pretty darn smart.
Now we can't spot a "simulated games footage" disclaimer anywhere in the video, so this is either real gameplay on a prototype N8 that Nokia loaned Gameloft, or they're being a bit cheeky and rendering it all.  Confirmed features include a choice of 29 cars and 12 racing locations.
As for when we're actually expecting to see the N8 on sale, that's still up in the air.  August 25th has been mentioned for the UK, but eagle-eyed Chilko of the Mobile-Review forums spotted that retailer Play.com has official accessories for the handset due on June 5th.  That includes three cases: the CC-1005 silicone case, the CP-500 wallet, and the CP-503 pouch.  Of course, that date might not mean anything, but we certainly wouldn't argue with an earlier-than-expected release.