Ash vs Evil Dead season 3 gets an official 2018 premiere date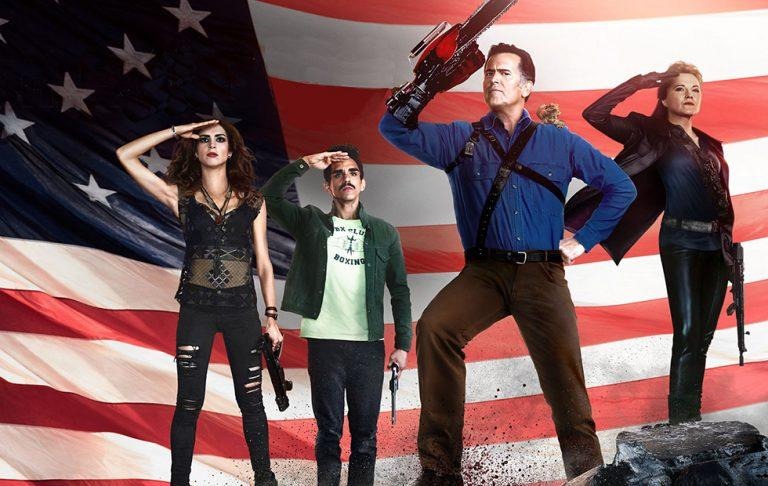 Starz has announced the premiere date for the third season of its hit television series Ash vs Evil Dead. The series is based on the movies by the same name, and it has proven a success for the network. That success has prodded the production of a third season, which Starz has announced will be premiering on February 25, 2018.
The third season will be comprised of ten episodes, according to Deadline, which revealed the premiere date. The season will once again star franchise notable Bruce Campbell taking on the role of evil-battling Ash Williams. He'll be joined by Lucy Lawless ("Ruby"), Ray Santiago ("Pablo"), and Dana DeLorenzo ("Kelly").

The image above shows a teaser for the season, though there's not much to gather from it. The image appears to show the hallway of a school, that seemingly being confirmed by the tagline, "Evil is about to get schooled." That is joined by a bloody standing lion or large feline of some sort, presumably the school's mascot.
According to Deadline, the season will feature the character Kelly witnessing a massacre said to have "Ruby's fingerprints all over it." Ash is now viewed as a hometown hero in Elk Grove, Michigan, a change over his previous status as an urban legend. Ultimately Kelly "returns with a new friend to warn Ash and Pablo the evil isn't done with them yet."
SOURCE: Deadline