Ascend P8 rumor: 'porcelain texture', octa-core SoC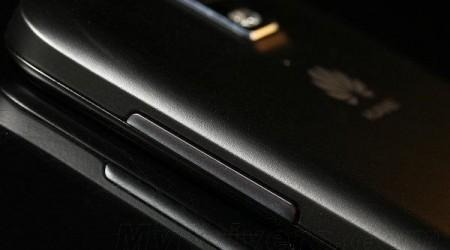 Huawei looks to be at it again, and just might be working on a follow-up for the AScend P7. The Ascend P8 (a name you might have guessed they'd go with) is now grist for the rumor mill. A new report out of China is giving up some details on this one, but not the full boat just yet. In many ways, it's a lot like the Ascend P7, but has a "porcelain texture" on the rear cover that's making us scratch our heads.
Aside from the rear cover discussion (you can see the texture in the picture above), the Ascend P8 is said to have a 5.2-inch screen, and will sport a 1080p resolution. The Ascend P7 had a 5-inch screen at 720p, so a decent upgrade, but not one that will keep pace with the incoming 4K screens of the smartphone world.
The rear of the device is getting a new texture, perhaps, but the material isn't known. Huawei may keep with the glass screen, and simply offer up a new texture — or go with a new material altogether.
The Ascend P8 will reportedly have the same metal build as the Ascend P7, and will keep things slim with a 16nm HiSilicon Krin 930 SoC. We've not seen benchmarks for that one yet, but it's rumored to be an octa-core offering.
We're not sure where Huawei plans to release this one, but the US lost out on the Ascend P7. Priced appropriately, the Ascend P8 could make a decent showing stateside, should Huawei want to bring it here.
Source: My Drivers
Via: Ubergizmo