ARVONA ChildPad 7-Inch Tablet For Kids Launches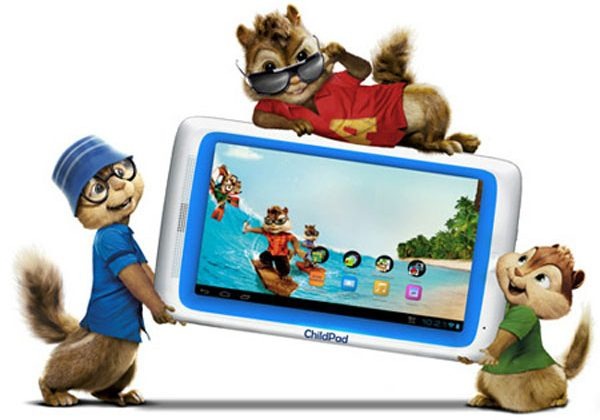 I can tell you from experience that handing your iPad or other expensive tablet over to a child can be nerve-racking. Every time my daughter wants to watch Netflix or play Angry Birds; I worry she's going to drop my iPad and crack the screen. If you have a kid who likes to use your tablet, you might want to check out the new ARVONA ChildPad by Archos that has just launched.
This tablet has a seven-inch screen and runs Android 4.0 ICS. It's certainly not as full-featured as high and tablets like the iPad or other Android offerings, but it's much cheaper and kid friendly. The tablet has online protection features to prevent kids from seeing content they shouldn't see. The 7-inch screen has a resolution of 800 x 480, and the tablet is 12 mm thick and only weighs 380 g.
The tablet is branded with Alvin & the Chipmunks 3 content right out-of-the-box. It has 4 GB of internal storage and has a microSD card slot for expansion. The processor is an ARM Cortex A8 operating at 1 GHz. The tablet supports up to 1080p video playback on bigger screens and has integrated Wi-Fi for connecting to the web. Other features include a front camera, integrated speaker, microphone, and a G sensor. Power comes from an internal rechargeable lithium polymer battery. The tablet is available for shipping right now for $129.99.