Arrows Z Android Smartphone Breaks Cover In Japan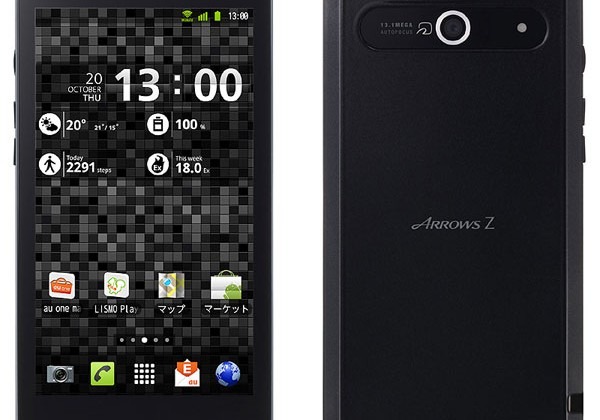 Android phone geeks in Japan will soon have another new smartphone to lust over, and this one sounds pretty good. The smartphone comes from Fujitsu Toshiba Mobile Communications and it is called the Arrows Z ISW11F smartphone. The device runs Android 2.3.4 operating system and is waterproof to IPX5/8 classification. That means you can get it wet or splash it accidentally and it will survive.
The phone is targeting men, but a pink version is available for the ladies. The screen the smartphone uses is a 4.3-inch unit with 1280 x 720 resolution. The phone can shoot 720p HD video out to a TV or other screen and can shoot 1080p HD video from its 13.1MP rear camera. The front camera is a 1.3MP unit. The camera also has filters and other artistic settings.
The processor is a 1.2GHz dual-core OMAP4430 from TI. Storage is to a 32GB microSDHC card and internal ROM is 8GB with 1GB of RAM. The phone has WiFi tethering and supports WiMax 4G connectivity. It also has encryption to protect data and a FM transmitter inside. The phone has Bluetooth and WiFi as well and is DLNA compatible. The phone will cost about 10,000 yen in Japan when it lands.
[via Android Community]