Arrested Development season 5 is officially inbound for Netflix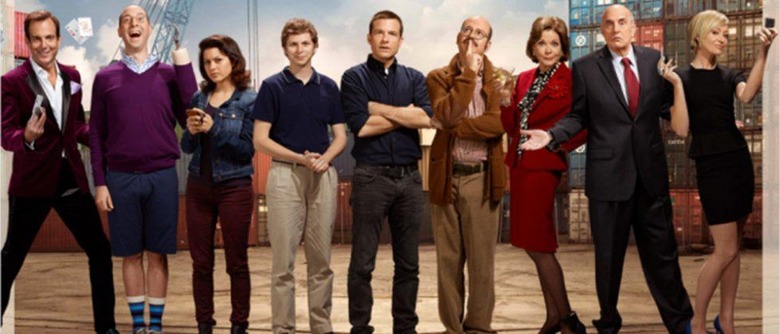 After numerous rumors dating back to the summer of 2013, we finally, finally have confirmation: a fifth season of Arrested Development will be made for Netflix, giving fans the follow-up to Netflix's early 2013 fourth season premiere. We've known for the better part of four years now that Netflix was interested in keeping the show around for a fifth season, something that had been confirmed by Imagine Entertainment's CEO Brian Grazer, but plans were never made official.
Confirmation of the fifth season came via the official Arrested Development account on Twitter, which sent out the image below earlier today. The small print on the shipping container, you'll note, reads: "Do not let the cast of Arrested Development out under any circumstances," followed by another note revealing that season 5 will premiere some time in 2018.
This time the Bluths are all together. Whether they like it or not. pic.twitter.com/RrCvHiqOCa

— Arrested Development (@arresteddev) May 17, 2017
As with other Netflix exclusives, the fifth season of Arrested Development will premiere for Netflix subscribers across the globe. The show's original cast, as the tweet teases, will all be returning for the next season, as will the show's creator Mitch Hurwitz, who will serve as an executive producer and the series' narrator.
Netflix discussed the news in a statement today, and joining it was a statement from Hurwitz, who said:
In talks with Netflix we all felt that stories about a narcissistic, erratically behaving family in the building business — and their desperate abuses of power — are really underrepresented on TV these days. I am so grateful to them and to 20th TV for making this dream of mine come true in bringing the Bluths, George Sr., Lucille and the kids; Michael, Ivanka, Don Jr., Eric, George-Michael, and who am I forgetting, oh Tiffany. Did I say Tiffany? — back to the glorious stream of life.