Armani new Android Wear smartwatch will be available in September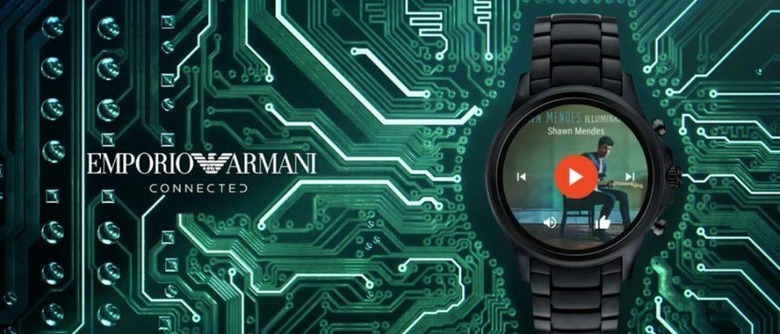 Emporio Armani is not the first fashion brand to take a chance with wearable tech – specifically Android Wear smart watches – and they won't be the last, either. Fashion brands that want to have a technological edginess to their image usually go for smartwatches, and Armani is just now launching it's first touchscreen smartwatch.
The global fashion brand unveiled its first touchscreen smartwatch collection at the Milan Fashion Week, and Armani brought singer Shawn Mendes to be the spokesperson for the new line of smartwatches. This new series will be released under Fossil's smartwatch models, and should be available later this year.
The Armani smartwatch will work with Android Wear 2.0, and it sports a classic round face that is actually a touchscreen AMOLED display. It will be powered by a Snapdragon Wear 2100 processor, and it will have health capabilities like activity tracking, and also alert you to your smartphone notifications. The smartwatch will even have Google Assistant for you.
At launch, Armani says that the watch will be available on their website by September 24. There is no pricing information yet for the watches, but our estimates will put this device in the $200 to $400 range.
VIA: Engadget