ARM unveils Cortex-A17 processor, Mali-T720 GPU, and enhanced IP suite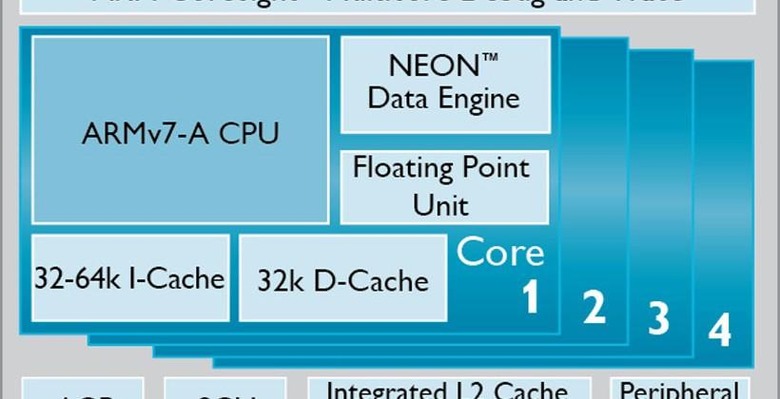 ARM has announced some new hardware and IP products that it is aiming at the mid-range mobile and consumer market. The IP suite includes a new CPU, GPU, and physical IP. ARM is targeting the new hardware and IP for devices being produced in 2015 and beyond.
The Cortex-A17 processor is one of the components and promises a 60% performance improvement compared to the popular Cortex-A9 processor. The A17 will have better power and area efficiency and is scalable up to four cores. The A17 will also support full system coherency for the ARM big.LITTLE processing unit via the CoreLink CCI-400 Cache Coherent Interconnect.
The CPU will be paired with a Mali-T720 GPU aimed at entry-level devices. The GPU supports the latest graphics and GPU computing APIs according to ARM. It supports Open GL ES 3.0, OpenCL, and RenderScript.
ARM says that the mid-range IP also includes a Mali-V500 video solution. That is an efficient and compact video processor that is able to deliver up to 4K resolution when combined with the Mali-DP500 display controller. The hardware is built on 28nm process technology. ARM sees the hardware turning up in mobile devices, TVs, set top boxes, and automotive applications.
SOURCE: ARM