Arlo Security Light is wire-free and works with security cameras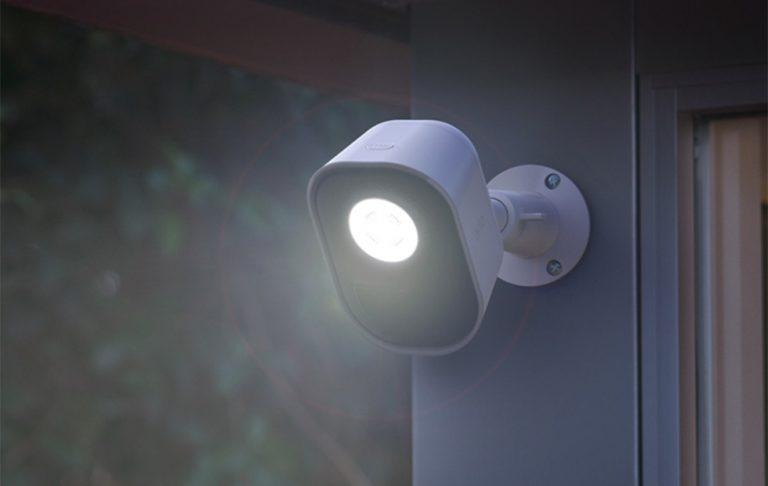 Netgear has launched a new product in its home security Arlo product line, the Arlo Security Light. As the name suggests, this Arlo product is designed to illuminate potential threats outdoors, working wirelessly and with the maker's existing security cameras. This light is part of the Arlo Smart Home Security portfolio; it boasts a completely wire-free design.
The Arlo Security Light is weather-resistant and designed for use outdoors, such as attached to the side of a home or garage. The model has an LED light and customization features that include flashing and changing colors. The beam width can also change size, all three helping draw attention to the prowler while hopefully scaring them away.
Users can set the light to automatically flash any color, including red, or to use synchronized patterns when motion is detected. That lighting effect can be triggered by motion picked up by a light or by one of the Arlo security cameras. In that way, the security light doubles as a visual alert that draws everyone's attention to the potential presence of an unwanted person.
Users are able to adjust the motion sensitivity to meet their individual needs. No professional assistance is required to install the lights, which include user-removable and rechargeable batteries, plus a mounting kit. In substitution, the lights can also be used with a small optional solar panel, though it has to be purchased separately.
Arlo Security Light can be controlled using Amazon Alexa and voice commands, as well as the Arlo app. Alerts are provided via push notifications and email. The company is offering its latest security products individually for $149.99 USD, as well as in 2-camera and 3-camera bundles for up to $349.99 USD.
SOURCE: Netgear