ARK: Survival Evolved's second expansion releases next month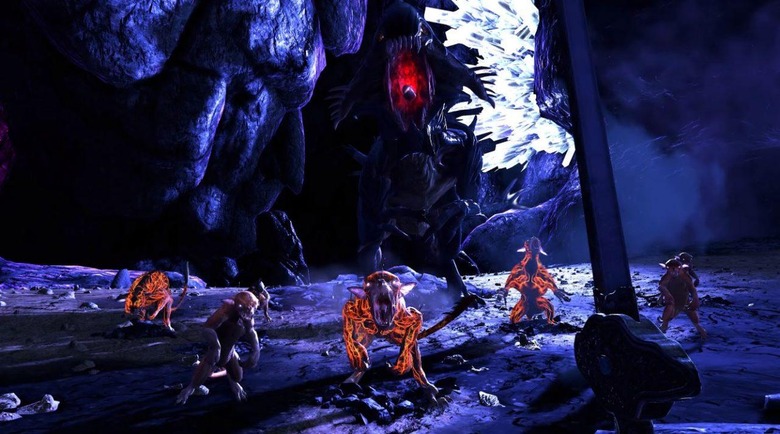 Well that was fast: it hasn't even been a week since ARK: Survival Evolved left early access on Steam, and already we're getting the announcement of a new expansion. Dubbed Abberation, this new expansion is going to add a lot of new content for ARK veterans, with new creatures, weapons, and locations to discover. It's going to be here surprisingly soon, too, so if you're excited by what you see in the trailer below, you won't have to wait long to check it out yourself.
In Abberation, players will explore a malfunctioning ARK that has been ravaged by radiation. The surface of this ARK won't be very friendly toward life, but underground it seems like there will plenty to explore. Of course, that radiation plays a role in the types of creatures we'll see, with some of the mutated animals and monsters offering a significant change of pace from the dinosaurs that currently roam ARK's four maps.
Abberation will add over 50 new items to the game, and in the trailer, we get to see some of those in action. Players will have new guns and swords at their disposal, along with tools like zip-lines, hook tools that look like ice axes, and even wingsuits. It should offer a pretty good time if you've grown tired of ARK's standard fare after all of these years.
This, as some of you may already know, isn't ARK's first expansion. That distinction belongs to Scorched Earth, which was released while the game was still in early access. Scorched Earth's release didn't go over so well with the ARK playerbase, but in taking a look at the PlayARK subreddit, the reaction to Abberation seems to be a lot better.
Abberation will be out all three of ARK's platforms – Xbox One, PS4, and PC – next month. The expansion will cost $20 on its own, though it's also included in ARK's $45 season pass. What do you think of this early look at Abberation? Head down to the comments section and let us know!