Areaware Magno wooden radio - even the cables have wooden plugs!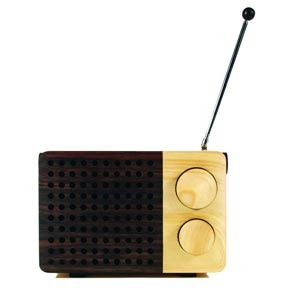 They went to a whole new level of detail with this wooden radio. The end of the telescopic antenna is wooden, the knobs are wooden, the speaker grill is wooden, the external antenna has both a wooden connector and a wooden circle at the other end and the auxiliary input cable has wooden jacks on both ends.
Obviously they are actually metal, but the casing around the jacks isn't molded plastic, they are wood. The best part is that they used all sorts of different types of wood which makes this wooden radio stand out from the rest.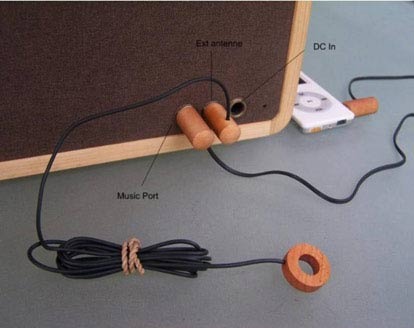 They even used what looks like Jute twine to tie the cables into bundles instead of those little wire bread tie things. Yes, you can use your iPod with it, that would be what the auxiliary input is for, and I really hope this thing sounds half as good as it looks, especially if you are going to throw down $220 on it.
[via unplggd]