Are Dell planning a keyboard-less UMPC?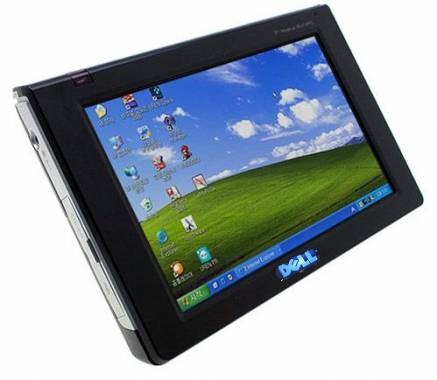 Not much information on this one, just a posting by the moderator at Spanish ultra-mobile forum todoUMPC.  Apparently a "good source" inside Dell has snuck word out that the tech giant is planning a UMPC to go along with its Latitude-based full-sized convertible Tablet PC.  Supposedly without a keyboard, the mini-Tablet is due to be announced "soon".
While this will be – tentatively – hailed as great news by the Tablet-faithful, who see Dell's adoption of pen-technology as a sign that it will, like Bill Gates believes, prevail despite the poor press and relatively niche market, it's tough to imagine Dell taking two simultaneous chances on the platform.  Considering the number of UMPC retailers who rebadge OEM models, it would certainly be a safer option for Dell to adopt such a machine and give it the Dell brand and backing of their sales network.
I guess we'll just have to wait and see!
Dell UMPC [Ultra Mobile PC Tips]