ArduinoLCD for DIY mods breaks cover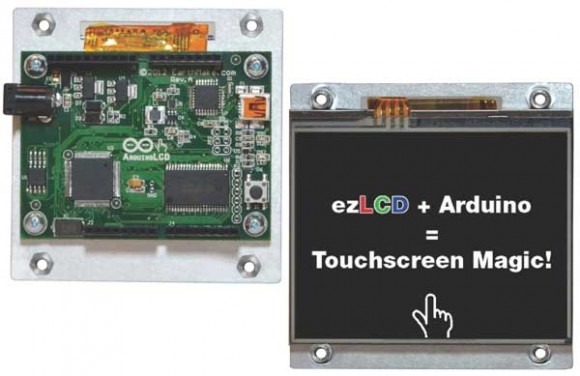 If you really enjoy making your own projects using Arduino, EarthMake has a new product that you may appreciate. The device is called the ArduinoLCD and as the name implies it is an LCD screen designed to use in your DIY Arduino projects. The device has an all-in-one modular design with a 3.5-inch color LCD that supports touch control.
It has an integrated 16-bit GPU and a mounting bracket as well. The display uses the EarthSEMPL programming language to allow users to design custom macros, graphical objects, fonts, and images. That easy-to-use programming language makes designing the user interface quick and easy.
The 3.5-inch LCD has a resolution of 320 x 240 and supports 65,000 colors. The screen has a brightness rating of 250 nit and supports resistive touch technology. The 16-bit GPU has 4 MB of flash memory and offers USB 2.0 and Arduino Shield interfaces.
The display operates on 6 to 9 volts of power and draws less than 200 mA. The display operates the temperature range of -20 to 60°C. For a limited time, the display is available for $79 it should make for an easy-to-use integrated display for many DIY projects.