ARCore now supports shared experiences and walls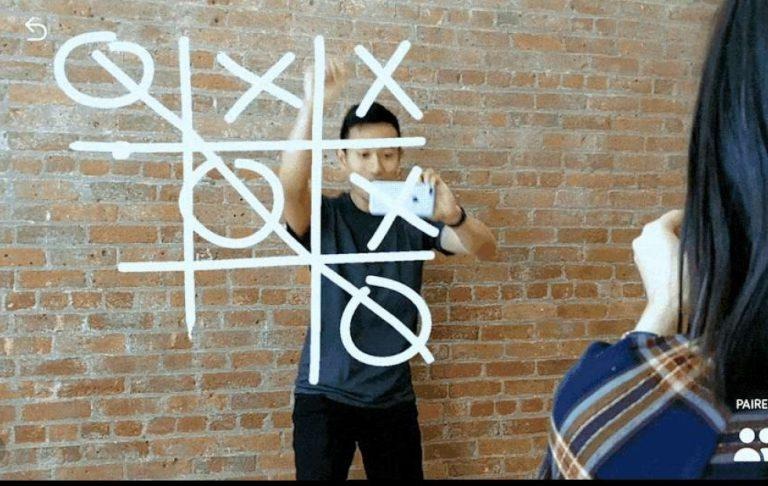 As expected, Google had a thing or two to share about its VR and AR endeavors, mostly the latter. And, as expected, it's not exactly much. Make no mistake, though, the updates Google has announced for its ARCore augmented reality platform for Android are not just much-needed ones, they are also long overdue. Now AR app developers will be able to create experiences that can be seen and experienced by more than one device, including ones that can get pinned on walls.
Proper AR is harder than you might presume. It isn't just a matter of pinning stickers on the screen or at a certain location. Good AR has to account for real-world objects and planes like tables, floors, and walls.
That last one is surprisingly harder to pull off. That or Google decided it was easy enough to put off for later. Either way, ARCore now supports placing AR objects on textured vertical surfaces. That includes not only walls at an art museum but even product boxes for an augmented unboxing experience.
So far almost all AR experiences, be it mobile or desktop, are still solitary experiences with few exceptions. That means that the impressive AR painting you made might only be visible on your phone. ARCore's new Cloud Anchors lets you have collaborative experiences be it for fun, like a game of AR tic-tac-toe, or work, like decorating a room.
These new ARCore features, however, would be pointless if they were difficult for programmers to use. Since AR apps don't just grow from trees, Google is launching a Sceneform tool for developers to easily create AR scenes from scratch or even update existing ones with new features. These may seem like small steps forward for ARCore but, as the say, a long journey starts with those small steps.