ARCHOS Flip sounds like a Lenovo Yoga, look like one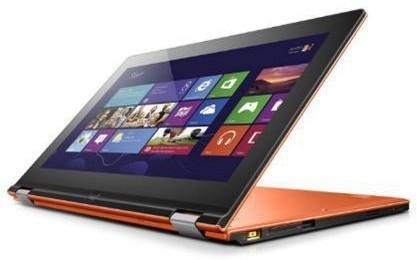 If anything, ARCHOS is more known for its budgets smartphones, tablets, and beanies, but now it seems that the French manufacturer is ready to break out into a new market segment. Using the launch of Windows 10 as an opportunity, ARCHOS is announcing the Flip, what is practically a Cherry Trail powered budget-friendly convertible tablet/laptop hybrid. What makes the ARCHOS Flip interesting, or probably amusing, is not the device itself, but how ARCHOS' announcement uses a Lenovo Yoga's image, with Windows 8, instead to depict it.
To give credit where credit is due, Lenovo has really pioneered a new hybrid form factor. Prior to the Yogas, convertibles basically came in only two forms, one with a swiveling display and one with a detachable keyboard. Lenovo's idea was to give a bit more function to the convertible type, allowing for more modes like easel or presentation and tent. In this regard, the ARCHOS Flip only officially supports "laptop", "tablet", and "easel", the latter for viewing videos or presentations.
Other than that, the ARCHOS Flip sounds like a standard mid-range hybrid, powered by a 1.4 GHz quad-core Intel x5-Z8300, with 2 GB of RAM, 32 GB of storage, and a 11.6-inch 1366x768 720p display. The battery is quite large, measured to be 8,000 mAh.
Like ARCHOS new Android and Windows 10 smartphones, the Flip will arrive in November, with a starting price of 249 EUR ($280). It will come with Windows 10 out of the box, no surprise there. Comically, it uses a image that isn't its own and one that clearly displays a Windows 8 or 8.1 screen. The ARCHOS Flip will be on display at IFA 2015, so we'll get to see what it really looks like then.
SOURCE: ARCHOS
VIA: Notebook Italia