Archos Citee Connect is an Android-powered electric scooter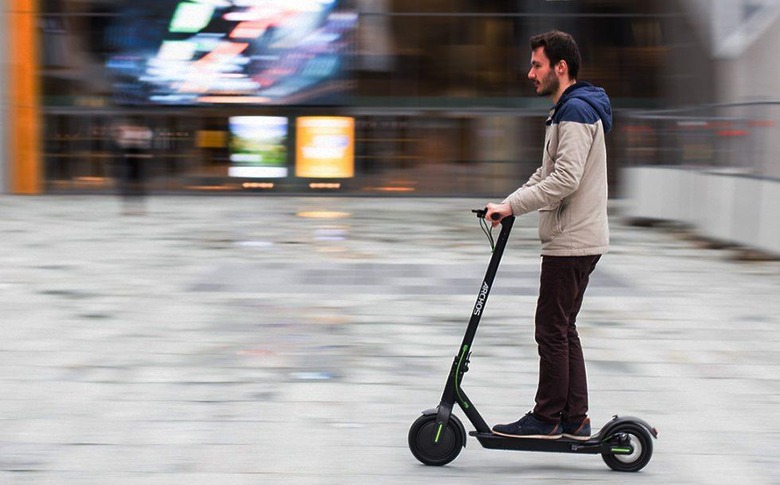 What do you do when nobody is buying cheap Android tablets any more? Why, put Android onto scooters instead. At least, that's Archos' new strategy, with the French company – not averse to some weird products – unveiling a new urban transportation option that embeds Android controls into its handlebars.
Making its debut at Mobile World Congress 2018 next week, the Archos Citee Connect is part of a three-scooter line-up the company is launching. The Archos Citee will be the cheapest, a simple folding electric scooter, while the Archos Citee Power will throw in a bigger battery and more powerful motor to save your leg muscles even more. However, it's the most expensive of the trio that's also the most interesting.
Dubbed "the first Google Android scooter" it's a folding motorized scooter with around 16 miles of range on a single charge. It has 8.5-inch, puncture-proof wheels and a 250W motor, together with regenerative braking which, Archos claims, can boost battery life by up to 15-percent by topping it up every time you slow down. You can either plug the scooter in direct to recharge it, or Archos will offer a docking station too.
A full charge is expected to take 2-3 hours, while top speed is just short of 16 mph. Two speeds will be offered, and disc brakes to bring you to a halt. The whole thing weighs under 29 pounds, and the handlebars fold flat for easier carrying.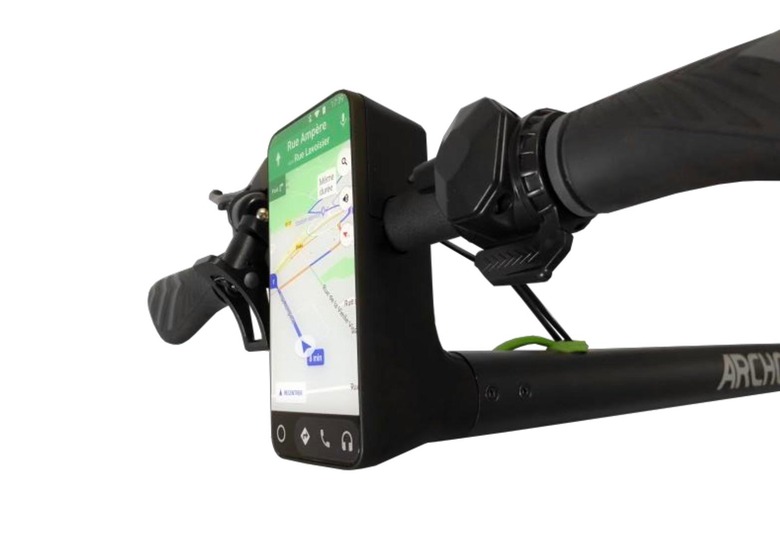 On the Android side, there's a 5-inch shock and weatherproof display, covered in Gorilla Glass, mounted to the handlebars. That has a quad-core processor and 1GB of RAM, along with 8GB of storage, and will run Android 8.0 Oreo. There's also WiFi and an integrated 3G connection: not as fast as your gigabit LTE smartphone, no, but enough for getting ride-related data – presumably including traffic and other transit timings – while you scoot.
It's also where speed, distance traveled, and battery status are shown. A mapping app has navigation directions, and there's multimedia playback too. The touchscreen also handles security, with a reel lock integrated into the Citee Connect's chassis and controlled via an app. If you want someone else to be able to ride, you'll be able to remotely unlock it or share access via a smartphone app.
It's arguably features like that which distinguish the Archos Citee Connect from, say, a regular electric folding scooter with a smartphone mount on the handlebars. Still, you pay a premium for the integration. Archos says the new scooter should arrive in stores this coming summer, priced at €499.99 ($616).