Archos Android MID planned for July?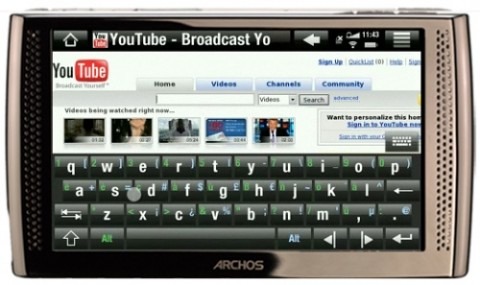 After reporting financial performance that could legitimately be called disastrous, Archos have announced their plans to turn around business in 2009 and beyond.  Key among those plans is the release of the company's Android-based multimedia internet tablet, first tipped back in February, together with a new range of MP3 products and pushing out its Archos Internet Media Club film download service.
The Archos Android device will launch at the start of Q3 2009.  Few new details have been revealed, aside from that the company is aiming to "integrate telephony to its future multimedia internet tablet" and deliver "communication and entertainment in a single mobile device".
The company recorded a loss of €17.7m ($24m)in 2008, with a gross margin of €10.1m ($13.7m)compared to €17.3m ($23.5m) the year before.  Prices for 2009 products – including the new range of MP3 players and Android-tablet – will fall between €50 and €500 ($68 to $680).
[via GenerationMP3]