Archos 97 Android ICS tablet now available to purchase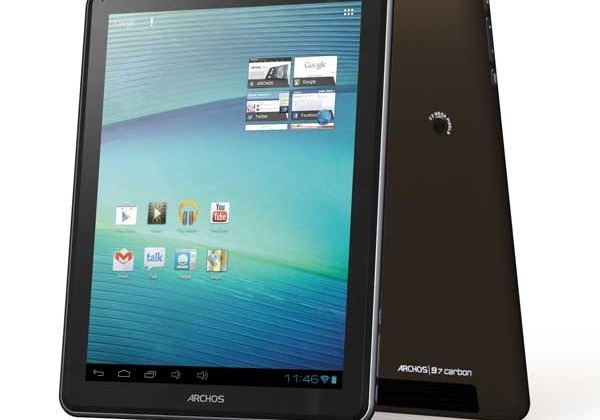 Back at the beginning of the month, we mentioned that Archos had a new inexpensive Android ICS tablet that would be launching sometime this month for $249.99. The tablet is called the Archos 97 Carbon and while we knew most everything about the lower priced tablet, one fact remained unknown. That one key fact was when you could purchase one.
Archos has announced that the 97 Carbon is available for purchase right now. You can hit up the Archos store directly and order the tablet today if you want. We already knew all the specifications and features of the tablet, but I'll run them down again in case you missed it the first time around. The operating system is Android Ice Cream Sandwich, and the tablet has full access to the Google Play store.
Full access to the Google Play store means that there are over 600,000 different apps and games that the tablet will support along with music, movies, and a lot more. Although the tablet sells for under $250, it has an IPS 9.7-inch multitouch screen. The screen resolution is 1024 x 768, and the tablet has a 1 GHz processor with 1 GB of RAM. The tablet also features front and rear digital cameras.
Storage space includes 16 GB of internal flash, and the tablet has a microSD card slot supporting cards up to 32 GB for total 48 GB of storage possible. The 97 Carbon comes preloaded with all sorts of Google apps including the Office Suite Viewer and more. The tablet can decode full 1080p HD video and can shoot video out to a TV via HDMI output. Other features include a full-size USB port, Wi-Fi, and Bluetooth. Shipping on the tablet is free.