Archos 3G PMP announcement rumored for July 10th event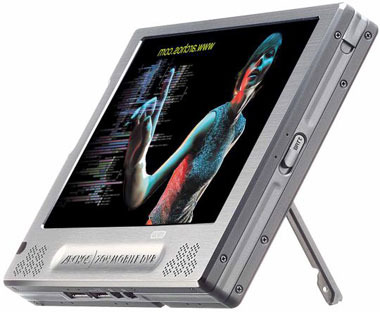 PMP manufacturer Archos is planning an event in London this month, which is rumored to see the launch of the company's first 3G wireless-enabled media player.  Held on July 10th, the event has the tag-line "entertainment your way" and will feature a major product announcement by Tony Limrick, the UK managing director.  The 3G PMP, which Archos has confirmed is in production, is believed to allow internet access, media streaming and downloads direct to the device.
Archos already has WiFi enabled models in its range, which have browsers and streaming radio services, but these obviously require access to a hotspot.  A 3G version, which would use the high-speed cellular networks, would remove this limitation.  The company is aiming to get the new PMP onto the market by the end of 2008.
It's uncertain whether Archos plan to partner with a specific mobile network, or leave the device SIM-free.  The former would see purchase cost reduced since the carrier would likely subsidise it (and some networks already have their own music download stores which could be tied into the media player). 
[via Pocket-lint]