Archos 10 netbook gets price, full specs, delivery estimates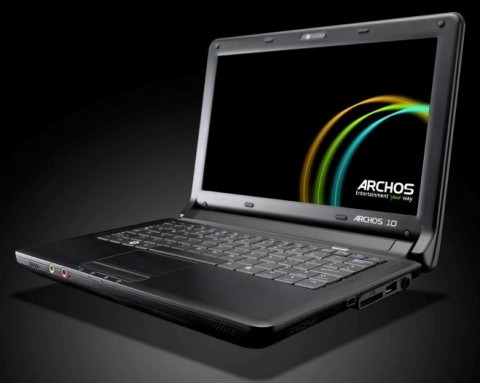 Archos have announced pricing and availability details regarding their Archos 10 netbook, first seen earlier this week.  UK buyers can pre-order the netbook for £349.98 ($511) while European buyers get it slightly cheaper at €348.98; that puts the 10 close to early estimates.  For your money you get a 10.2-inch screen, Intel Atom N270 1.6GHz processor, 1GB of RAM and Windows XP Home.
Other specs include WiFi, three USB 2.0 ports, an integrated 1.3-megapixel webcam and microphone, multiformat memory card reader and VGA output.  There's also what Archos describe as an "ergonomic keyboard", which seems something of a stretch.
In actual fact the Archos 10 is a rebadged Hasee MJ125, and lacks the usual sparkle we've come to expect from Archos' other ranges.  More product details here [pdf link]