'Archie Meets Predator' to be released by Dark Horse & Archie Comics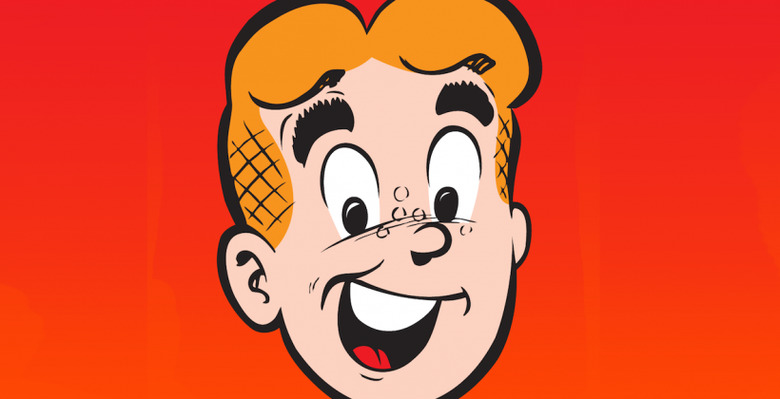 No, that title is not a joke. And yes, we do mean that Archie. And that Predator. Yeah, it's weird, but it is 100% real! Coming in Spring 2015, a collaboration between Archie Comics and Dark Horse Comics will result in Archie Meets Predator, a four-issue miniseries written by Alex de Campi.
As one of the comic medium's most bizarre mashups, the series will see the Archie gang, including Jughead, Betty, Veronica, and the titular hero, coming face to face with the alien Predator while on a Spring Break trip to Costa Rica. Other plot details are slim at this point, including exactly how the Archie characters come to be hunted by the Predator, but de Campi has said that it involves them bringing the foe back home inside a clothes trunk.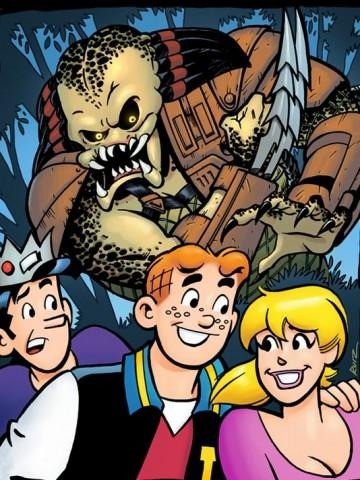 Only one piece of artwork for the comic has been released, as seen above, which shows everyone's favorite alien hunter drawn in the iconic Archie style. Which makes sense, as Fernando Ruiz, Archie Comics artist, will be handling the illustrations for the story.
Answering questions for USA Today, de Campi has said she is having great fun doing terrible things to the Archie cast, much to the delight of the Archie Comics team. "Let's take this gentle, beloved, classic teen cast and hunt them down and slaughter them one by one," the writer gushes, adding "Seriously, if you wouldn't jump at the chance to write something like this, you need your head examined."
While the Archie Meets Predator series surely sounds weird, Archie Comics has a history of opening its universe to unexpected cross-overs, including having Archie face Marvel Comics' Punisher, survive a zombie apocalypse, and, most recently, die saving his best friend's life. So yeah, meeting the Predator now seems like it would be just another weekly event for Archie and crew.
VIA Polygon
SOURCE USA Today