ArcherMind Android-based in-dash PND system unveiled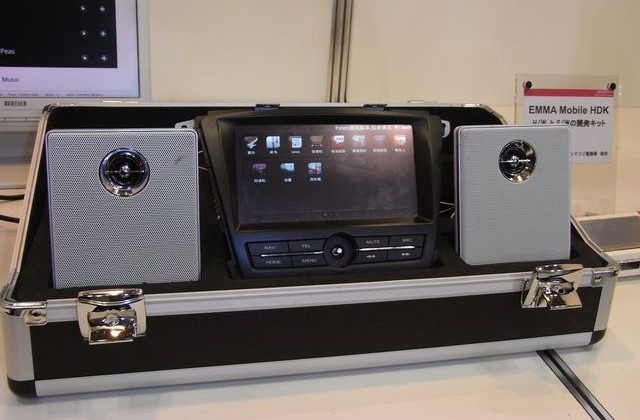 Given how often we hear about manufacturers using Android for their mobile devices, it's a surprise dedicated sat-nav units don't feature more highly.  Chinese firm ArcherMind Technology have been showing off what they're saying is the world's first embedded Android-based navigation system, complete with 7-inch touchscreen display and integrated 3G.
ArcherMind – who were mainly responsible for the software development, partnering with local hardware manufacturers who came up with the reference design – claim to have set fifty engineers to work over a four month period in order to come up with the unnamed head unit.  As well as PND functionality it'll access the web and play back audio and video media, work as an ebook reader and send SMS messages; there's both a hard-drive and SD card slot for storage.
Connectivity includes WiFi and Bluetooth together with the 3G, but ArcherMind claim the setup isn't intended for high-price luxury vehicles.  While they're not giving out pricing details, they do expect it to be fitted to reasonably affordable cars; in fact, at least one unnamed Chinese auto manufacturer is supposedly considering it, with the first vehicles using the setup to appear in Q1 2010.
[via Electricpig]