ArcaSpace hoverboard uses 36 fans to fly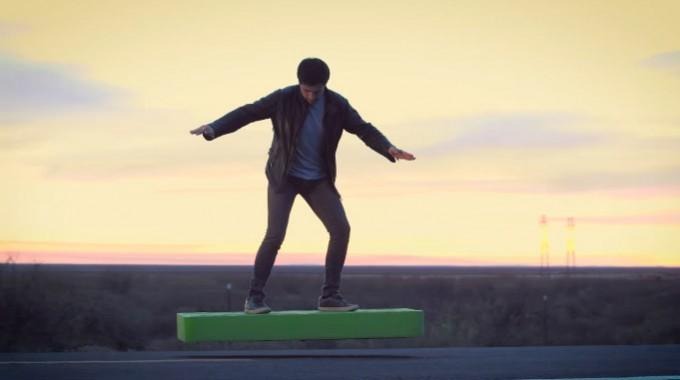 ArcaSpace has a hoverboard that is, in the most literal sense, a hoverboard. The ArcaBoard features 36 small fans embedded in a flat platform that, with the help of onboard batteries, lifts a single rider into the air for six minutes before needing recharged. Some self-balancing systems help keep the rider from tumbling to the ground, and 272 horsepower takes an average sized rider more than a foot off the ground.
"We created a tool that will grant you total freedom," the company says. That's a bit of hyperbole, of course — the battery dies after six minutes, so it's more like freedom in brief bursts. The company gets points for creating a hoverboard that is actually a hoverboard, though (and not a potential incendiary device).
It's clear this is just the start of where Arca Space envisions its hoverboard going, but one would be right in hesitating when it comes to assuming hoverboards will have any significant presence in our future world. Based on the video, it doesn't appear one can easily direct where the board is going, and the nearly $20,000 cost makes the not-really-a-hoverboard Hoverboard look like a pittance.
If you do have an extra $20k lying around and dream of cruising through the air, though, you can place an order for an ArcaBoard through the company's website. According to that site, customers will be shipped their goods starting April 15 of next year.
SOURCE: The Verge