AR iPhone 3GS App For Orange Israel [Video]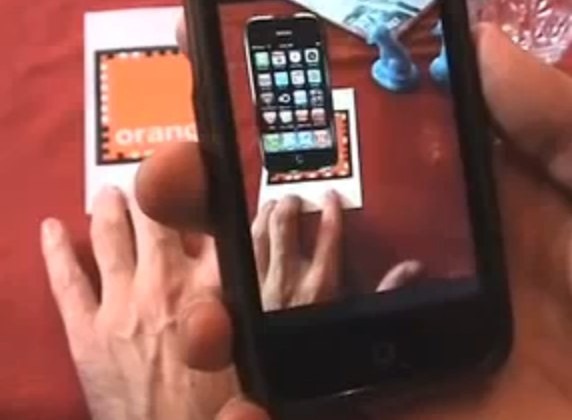 Augmented reality has plenty of interesting applications for navigating unknown cities and spotting old friends among crowds, but it's also new enough to make for an entertaining gimmick.  To celebrate Orange Israel offering the iPhone 3GS, the carrier has worked with Ogmento to produce an AR iPhone app that shows a virtual iPhone on-screen whenever you point the iPhone's camera at a modified Orange logo.
Video demo after the cut
Once on-screen you can move the Orange logo (or the phone) around and see the on-screen iPhone move too; you can even interact with the virtual handset by tapping its buttons.  Of course, offering this as an app for existing iPhone owners does mean that nobody using a rival device – and considering jumping ship to Apple – can have a go, but it's impressive stuff nonetheless.
[via recombu]