Aquaman Latest Trailer Is Here And It's A Long One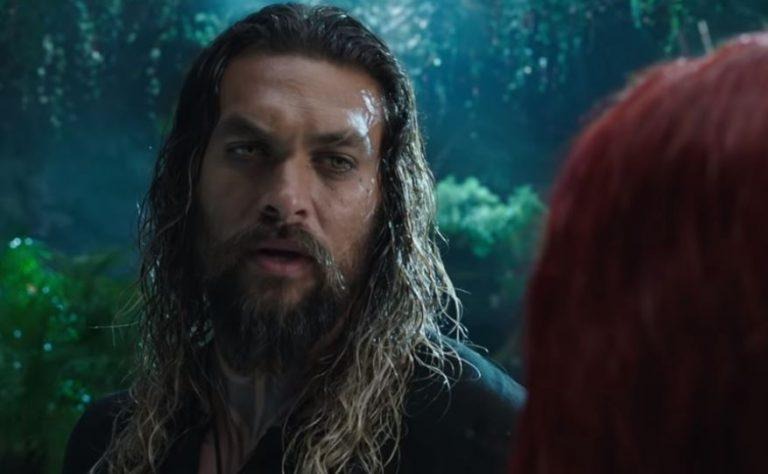 We're just a couple of months out from the release of Aquaman, and Warner Bros decided to treat the folks at New York Comic Con to an extended look at the movie. Luckily for all of us who didn't go to New York Comic Con this year, Warner Bros isn't keeping the extended trailer exclusive to in-person attendees. The company published the trailer to YouTube shortly after it premiered at NYCC, giving us all a chance to watch it too.
When Warner Bros calls this an extended trailer, it isn't kidding. The whole thing is a bit over five minutes long, so it does a pretty good job at setting up the plot for us. The trailer begins, as most superhero stories do, by showing us Aquaman's origins.
Anyone who reads DC's comics (particularly the New 52 storylines) will be familiar with Aquaman's origins in this movie. He's depicted as the son of Thomas Curry, a lighthouse keeper, and Atlanna, the Queen of Atlantis. The hope is that one day he'll be able to unite the worlds of the surface and the sea, but before he can do that, he needs to become king.
Thus begins his quest to track down a legendary trident and unite the seven undersea kingdoms. Mera, who was first introduced in Justice League joins him on this quest, and it isn't long before the trailer introduces us to a rather awesome looking Black Manta, who is one of the film's antagonists.
The movie looks pretty good, but if you're looking forward to it, beware that the trailer seems to give away a lot of plot points. If you care about the spoilers trailers can sometimes let loose, it might not be a bad idea to skip this as we wait for the movie to arrive on December 21. If you do watch it, be sure to head down to the comments section and tell us what you thought.