Apricot Picobook Pro reviewed: Niche features don't rescue dull netbook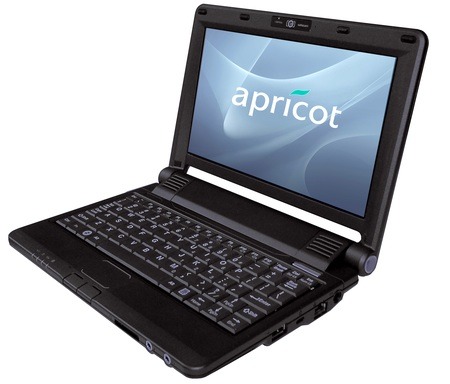 The Apricot Picobook Pro – one of the few netbooks to use VIA's 1.2GHz C7-M processor – has been put through its paces by the Register Hardware team, and while this isn't the killer budget ultraportable the company might have hoped it was, it has its fair share of notable features.  Aside from the CPU, the Picobook Pro also stands out from the netbook crowd by having WiFi 'a' support, as well as an ExpressCard slot.
Problem is, those are lone novelties in a sea of otherwise mediocrity.  The 60GB hard-drive offers more capacity than the usual SSD, but it also adds a thick bump to the bottom of the casing; in fact, the whole netbook is thick and unwieldy, at 4cm from desk to top of the closed lid.
Despite the concessions to the hard-drive, its slow speed holds the system back; PCMark scores are disappointing and, while no netbook is going to be accused of being overpowered, the sole Windows XP version (Linux was killed off as an Apricot option earlier this month) will only encourage multitasking.  That's not going to end happily.  Battery life also suffers, dropping significantly behind some Atom-powered rivals in stress testing.