Apricorn Aegis Mini packs 1.8-inch 240GB in pocket-size enclosure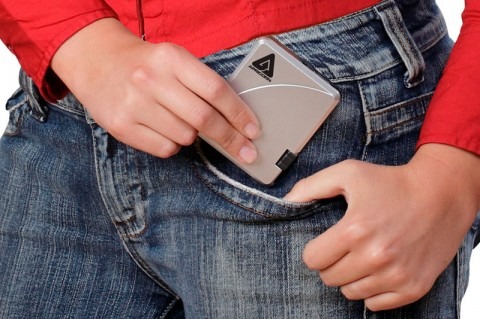 Frequent travelers seek out the smallest form factor external storage with extra speed and space may find this Apricorn Aegis Mini irresistible. Claiming industry's largest capacity 1.8-inch platform external drive, the Aegis Mini packs a 240GB Toshiba hard drive, small enough to slip in your shirt pocket, and is equipped with firewire socket for better transfer speed.
If physical size is a factor, the Aegis Mini external drive is definitely fitting the bill. Weights in a mere 3.7oz, and smaller than a deck of cards, the Aegis Mini requires no external power adaptor to operate due to bus-power capability from both USB and firewire connectivity. Also, the USB model is integrated with a short USB cable and can be stored neatly by wrapping it around the Mini when not in use.
The Apricorn Aegis Mini is available in capacities from 80GB, 120GB and 240GB at the prices of $149, $189 and $269 respectively. Firewire version will cost $10 more.