AppSales for Android keeps track of all the holiday app deals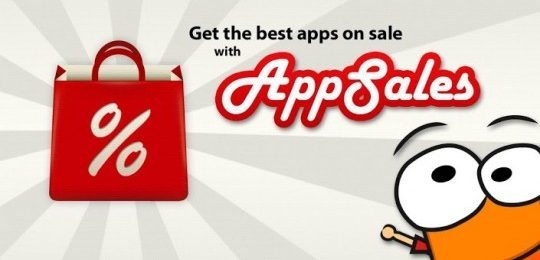 Thanks to the holidays, tons of Android apps are going on sale, some of which are already on sale, but you're probably frustrated at how you can't keep up with all of the good deals at once, especially since some deals only last for 24 hours or so. However, a deal-aggregation app called AppSales looks to take the pain out of curating deals.
AppSales rounds up all of the price drops and discounts on Android apps in the Google Play store, and presents them in any to digest fashion that makes it easy to follow all of the holiday sales this year. The app seems to be really easy to navigate, and it actually looks and feels like an Android app, so users will have no problem getting accustomed to it.
However, one of the biggest features of the app is how it separates the good apps from the bad. It won't show all the terrible apps that you've probably never heard of, and instead will show only the popular apps from reputable developers. This is a huge weight off of users' shoulders, since there are literally hundreds of thousands of apps in the Google Play store.
The app also notifies you of price drops and allows you to like or comment on apps. Plus, it will even let you create your own custom filters for what kind of apps you're interested in, and what kind of notifications you received based on that information. You can also look at detailed price history of an app to get an idea of when it usually goes on sale throughout the year.
AppSales is a free download and it's available now in the Google Play store.
[via Android Community]