AppleTV gets new role as in-car entertainment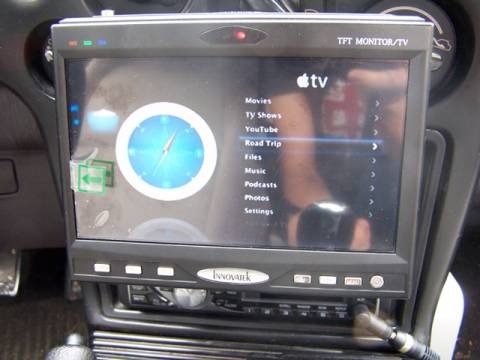 "Here in my car" Gary Numan crooned, "I feel safest of all – I can lock all my doors, it's the only way to live... in cars."  Wise words from the 80s wastrel, and I'm sure he'd approve even more of the jalopy lifestyle if his ride had a built in AppleTV.  The handiwork of mod-maestro Brandon Holland, it's a custom mounting of the hard-drive-blessed media device together with a 7-inch flip-out LCD, all squashed inside his 1990 Eagle Talon.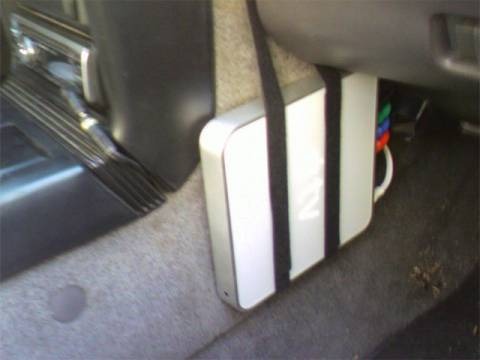 Fitting more into the "easily accessible" category than the "discretely hidden", the AppleTV outputs video and music via the car's existing stereo, and Brandon has coded a special GPS plugin that takes the data from a USB-connected sat-nav puck and displays his location on a map.
The whole thing is powered by a 300-watt inverter under the dash, and has separate controls for power so you can enjoy it even if you're not moving.   Even better, it automatically syncronises when in range of his home network, so you never need be without the latest Gary Numan download.
Brandon-Holland [via Crunchgear]