Apple's Tim Cook top-paid CEO in 2011 by a long shot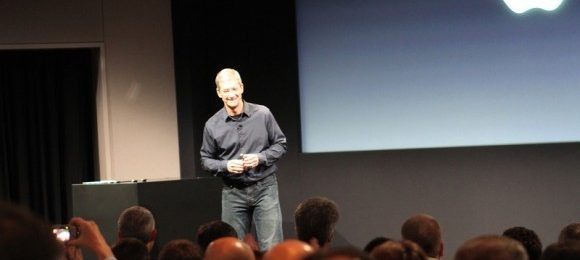 It's been revealed by a Wall Street Journal report this week that Apple's CEO Tim Cook was the highest payed person in his position throughout 2011 in the USA. The amount of cash he actually received in annual salary from Apple was 90 cents, this along with his annual incentives equaled out to be just $180 cents. So where does the massive $378 million stack of cash come from, this $300 million more than the next highest paid CEO in the USA?
Tim Cook is payed by Apple with one dollar and eighty cents each year plus a bit more massive an amount in restricted stock grants. The amount $376 million USD is based on Apple's stock prices at the time, with the next highest-payed CEO in the country being Larry Ellison, the head of Oracle with $76 million a year. Next in line after that was CBS head Leslie Moonves with $69 million a year.
The WSJ study was conducted by the Hay Group and conducted the study on the top 300 US public companies based on revenue. Down the list after third you have JCPenny's Ronald Johnson, the CEO of Citigroup, hand in fifth was Motorola Mobility's CEO Sanjay Jha with $47 million for the year. In the last Apple earnings call it was made clear that the company's shares had grown 29 percent year-on-year, this setting Cook up for another unheard-of cash-in for 2012.
[via AFP]